Currently:
Sa'Sen Yin Program 2023
In Germany where Ria lives now permanently
Retreat in June in the Eifel
The Retreat about the Elementary Beings, this time in English. The dates 8, 9, 10 and 11 June 2023.
For more information about this Retreat, follow this link!
Good news: for the ones who could not participate in the Retreat about the Elementary Beings, you can order it as a recording from Ria! Be aware, the rocording is in the german language.
Retreat in August in the Eifel
In the Eifel on 10, 11, 12 and 13 August 2023 we have the retreat: "get to know more about yourself and your fellow human beings through the closeness and, among other things, the observation of the Icelandic horses", as well as the beings behind everything that makes up our lives; Also in the english language!
You will need a clipboard or something similarly sturdy to write on in DIN A4. Also you will need to bring sturdy shoes and rainwair. We will partially be on the horse meadows. Be quick to book as places are limited.
THE COURSE in the Eifel
Ria will give THE COURSE again for those in Germany who have already done it, but want to do it again, and especially for those who want to do the training. This course will be in three languages, German, English and Spanish, and is intended for those who do not live in Germany and do not speak German. The first part will take place in Bodenbach, in the Eifel in Germany, and for this we will rent a wonderful flat built with ecological materials opposite where Ria lives. The dates are 19, 20, 21 and 22 January 2023, starting at 16.00 on Thursday and leaving at 14.00 on Sunday.
Her gift: a series of 18 meditations that you can find as a collection under a dropbox link under books and more...
Also under this link you will find a series of videos for meditations and exercises, many of them short, for your own healing and the healing of all creation.
Register for "The Course" with Amina Bender Tel. 00 49 7551/9899488 This email address is being protected from spambots. You need JavaScript enabled to view it. www.sasenyin-aminabender.de.
For information and bookings for any event spoken in english or spanish, knowing all takes place in Germany, get in contact with Ria.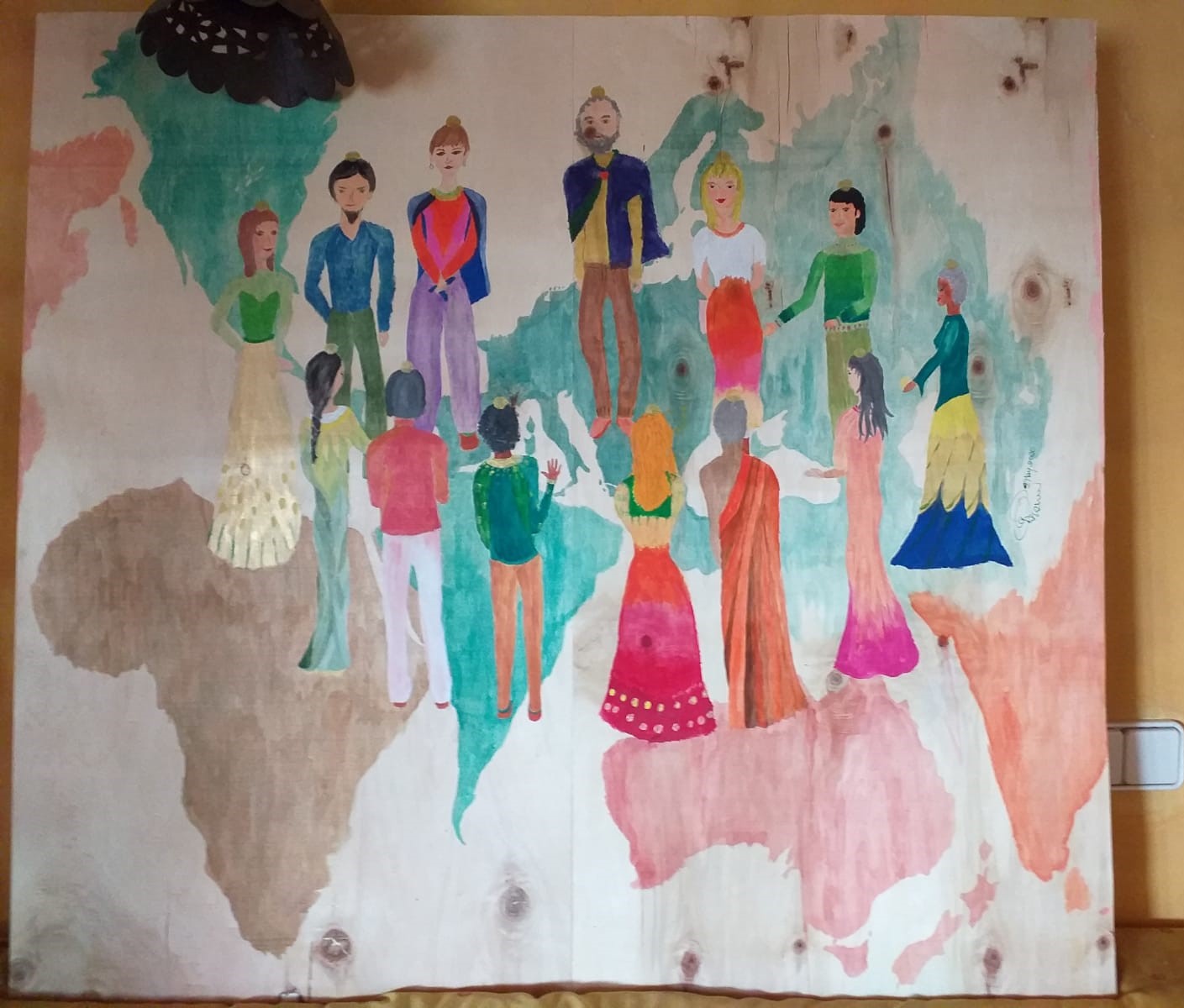 Note: The reservation of the retreats and seminars is binding. In case of cancellations of retreats less than 2 months before, 
the full amount is due, in case of seminars 2 weeks.