Sa´Sen Yin for all
Retreats
weekend-retreat in the Eifel
"get to know oneself better through horses" from 13.09.19 -15.09.19 _ BOOKED up
Discover your sexuality through the use of colour – takes place on Ibiza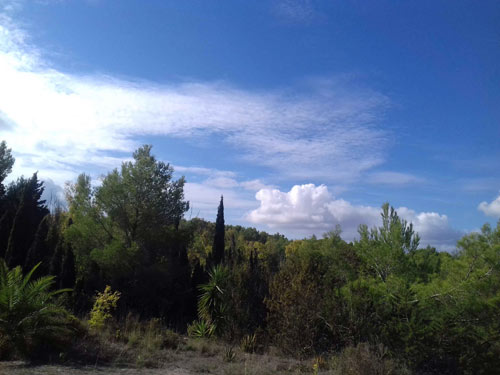 In this retreat you will find out about your sexual traumas, about what you want or don't want, what your ideas about sexuality are and what you find tolerable and intolerable. In this retreat the language spoken will be German. If you would like a retreat in English and you have a group, contact Ria. This is a 5 days retreat staying a week 8th-15th June 2019, with facial and other exercise in the morning to prepare for the painting in the afternoon.
Communication with the angels
In this 5-days retreat (5-12 October) we learn how to feel and/or see angels, how to communicate with them, what they do and learn things, our mind will not be able to grasp. We will make things visible through the use of colour. The technique of painting does not matter, nor the experience or un-experience of the participants.

Possibly we will do some fysical excersize to enhance the flexibility as to open up to the higher energies. The retreat takes place in a very quiet, strong location where one would normally have no access to. This retreat is German-spoken, 4 places left.
If you have a group and want a retreat in Ibiza in English, Spanish or Dutch, contact Ria directly.
Voices concerning the paint-retreat in May 2017 and 2018 on Ibiza
"The 5 most intensive seminar days I ever experienced, imbedded in a holiday atmosphere. I returned from Ibiza free, as if cleaned from the inside and fearless. And until today nothing has changed that. This experience is so deep and incomparable that I wish it to every human being." (C.W. 2017) Also from me, especially to you dearest Ria, many many thanks for this deep week so full of deep learning and experiencing and for the possibility to experience so much openness with all in sharing so deeply! (A.B.2018) Also from me thank you so much for this intensive, innerly moving week! (S.F.2018)For me it was an enormous joy and innerly strengthening to be allowed to experience this week dearest Ria. Your clarity helps me to clarify myself and your love is an inspiration to go forward always. Thank you from the depth of my heart. I'm so happy to be allowed to come again in autumn (C.WS.2018)